HI,
Can anyone explain the logic between this:


This is taken from the SimpleITK Notebooks
It states that the order of the indices is the opposite in numpy. But in fact this is an arbitrary choice. For instance in matplotlib the last index of the numpy array represents the depth: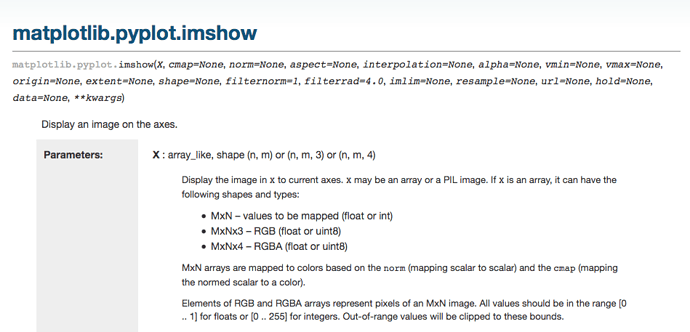 This type of change back and forth between channels first and channels last is prone to errors if you forget to switch the order of your indices and also reduces interoperability with other libraries (like matplotlib).
Could I suggest to have a way to configure your preferred order for numpy arrays in a similar fashion to other libraries such as keras: