Hi!
There's go my doubt:
I have a spinal cord mask in axial 3d sequence and I want to locate this mask in STIR sequence (same day/moment acquisition):
I have done some tries (first I've tried with the axial image where I marked the mask):
STIR slice: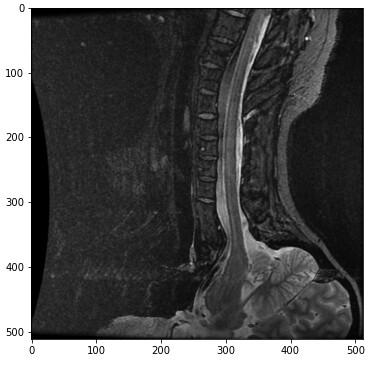 New image registered over STIR: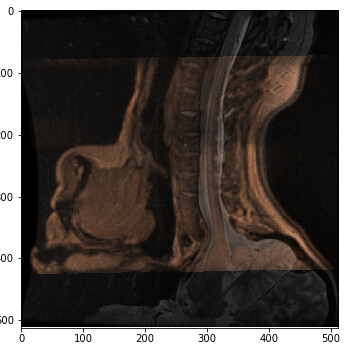 Registered mask. As you can see, the spinal cord not correctly match with the medular canal: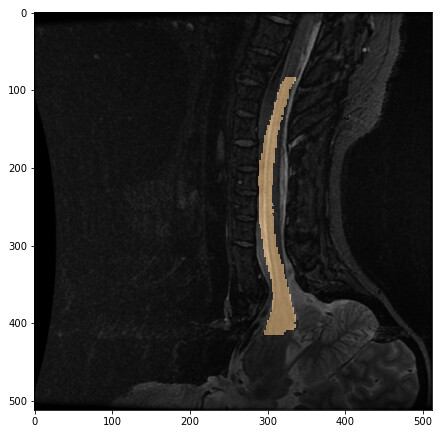 The codes that i've used:
1st try:
mask_itk=sitk.Resample(mask,stir_itk, sitk.Transform(), sitk.sitkNearestNeighbor, 0,mask.GetPixelID())
2nd try: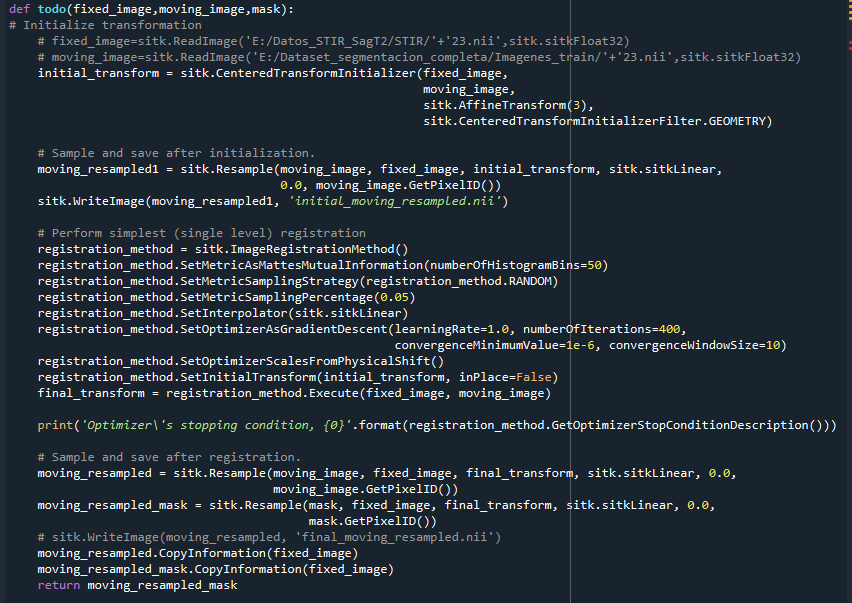 Could you help me, please?


Thank you very much in advance!