Hello,
I am trying to run DicomImageReadWrite.cxxx example from ITK website in Visual Studio 2019.
I have my input dicom image in working directory and gave correct command arguments in Properties.
But still while running the example following box pops up and while debugging it is showing "DicomImageReadWrite.exe has triggered a breakpoint." error.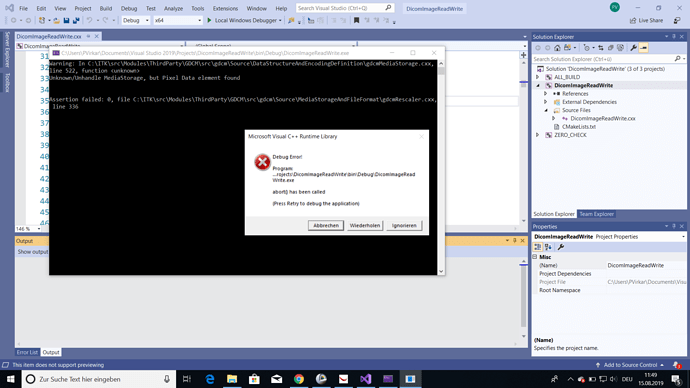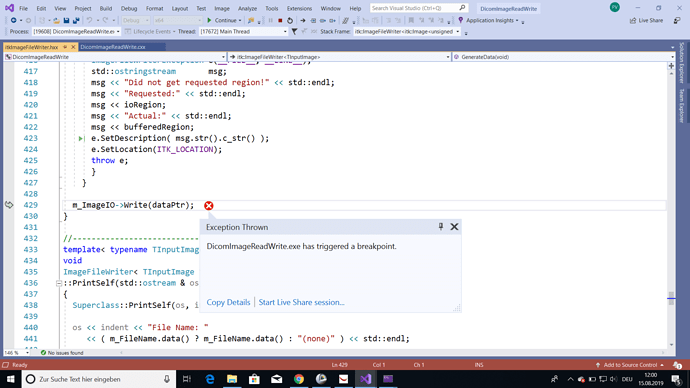 Do anyone know what is the problem? And How to solve it?
Thanks in advance.