Hi,
I am facing an issue for creating the SimplexMesh from the TriangleMesh. It seems the surface does not have Riemannian geometry.
I filled the holes by the following commands
typedef itk::BinaryFillholeImageFilter<ImageType> FillHoleImageFilterType;
 FillHoleImageFilterType::Pointer fillHoleFilter=FillHoleImageFilterType::New();
 fillHoleFilter->SetInput(image);
 fillHoleFilter->SetFullyConnected(true);
 fillHoleFilter->SetForegroundValue(itk::NumericTraits<PixelType>::max());
 fillHoleFilter->Update();

However, it seems there are some holes as I have shown with circles in the images: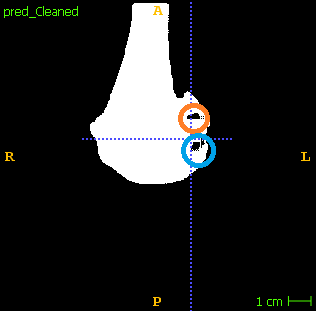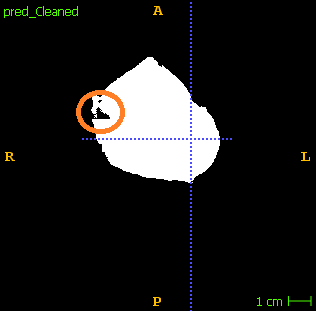 According to some published work, they are using Conditional Random field (CRFs) to fill the holes.
Is there any suggestion for parameter setting of FillHoleImageFilterType or any other algorithm that can be used?
Is there any itk library for CRFs that can be used?
Thanks