Is there any function in SimpleITK similar to the OpenCV function FitEllipse --> https://docs.opencv.org/3.4.9/de/d62/tutorial_bounding_rotated_ellipses.html ?
What I am trying to do is to calculate the volume of the largest and minimal ellipsoid volume related to a segmented tumor.
Something like this figure, where 1 is my tumor segmentation and 2 and 3 would be the ellipsoid volumes that I need to calculate.
I am not looking for code but just for some direction.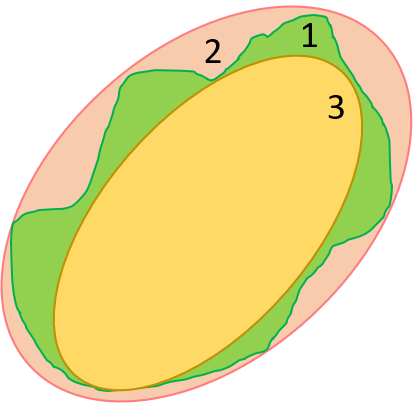 Thank you for your help.