Hi all,
I'm doing a project in which I need to automatically segment the femur. It seemed like an easy job (great difference between bone and soft tissue) but I've been stuck for a while. I've already written a basic algorith to segment it which gives some results but they're not perfect. The biggest problem is that there are some holes in it. I can't close the wholes by lowering the threshold because than the kneecap and hip get segmented as well. I need to fix this since it should be a mesh on which I can do a Finite element analysis.
I'll summarize what I've done so far:
Threshold untill hip is no longer segmented.
Threshold femur at a lower threshold (hip will be selected now)
Dilate the hip that we got from thresholding in 1.
Distract the hip from thresholding operation in 2.
Same process is done to remove the kneecap.
The result is quite good, but there are some holes near the femur neck and certainly at the distal condyles. I was thinking about selecting the edge pixels (still need to figure out how to do that) and to plot a spline through them and then the spline would represent the edge and all the rest I would fill up with fill hole. Is there some way to do something similar? Do you think I could do this in Matlab, or will it take ages to process due to longer computing times in Matlab than in the efficient C implementation of SimpleITK? Below you can see an example slice and the 3D model I've managed to achieve so far.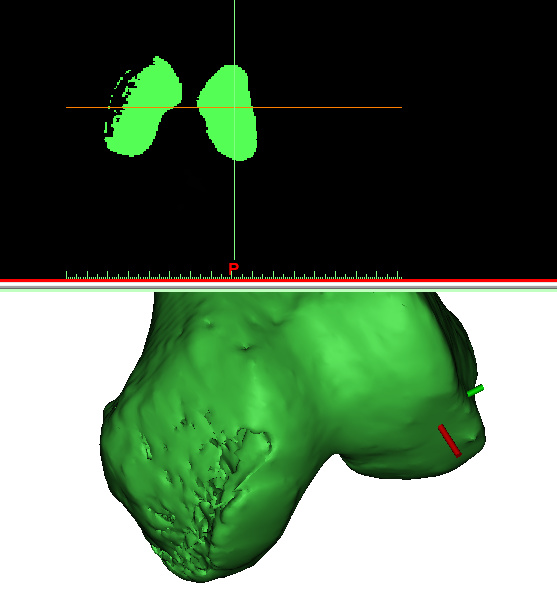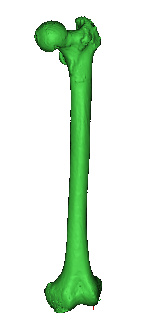 It's a long post but I hope someone can give me some guidelines on how to continue