Hello all,
I'm a beginner with ITK. and I am researching on segmentation. I tested the ITK's examples on MRI images and had a few questions:
How to know the seed index of different materials (white matter, gray matter, ventricle)?
What is the limit of the indexes (seed index, number of iterations, multiplier, neighborhood radius, etc.)? I mean: What are the specific rules for each material?
Does Seed index have anything to do with CT number?
I'm running a combination of 2 example to extract brain tumors on MRI images, CT,… And I do not know how to choose these indicators to fit my image (the most accurate brain tumor extract)…? Example: threshold, minsize,…
https://itk.org/Doxygen/html/WikiExamples_2ImageProcessing_2ScalarConnectedComponentImageFilter_8cxx-example.html#_a6
and
https://itk.org/Doxygen/html/Examples_2Segmentation_2ConfidenceConnected_8cxx-example.html#_a7
Here are some photos, and I chose these indicators completely random.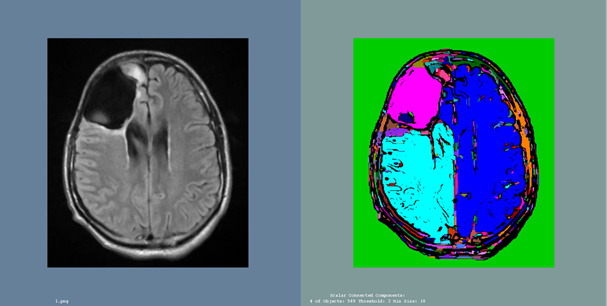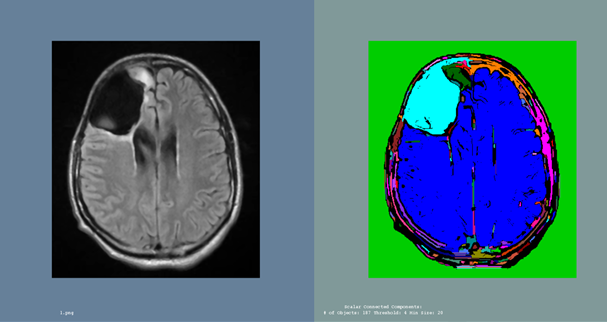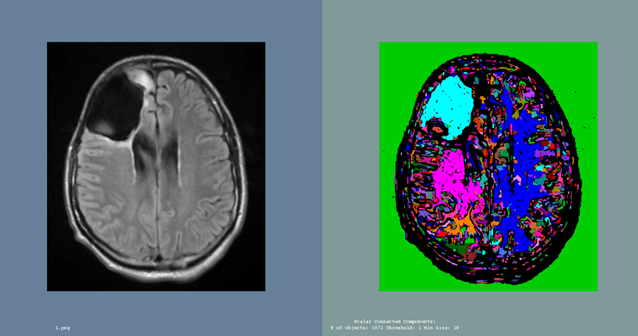 Thank you for your help,
Best regards,
Thao