Hello, I am just beginning to write code using ITK and have been wondering how to read .Nrrd files. So far I have written this code :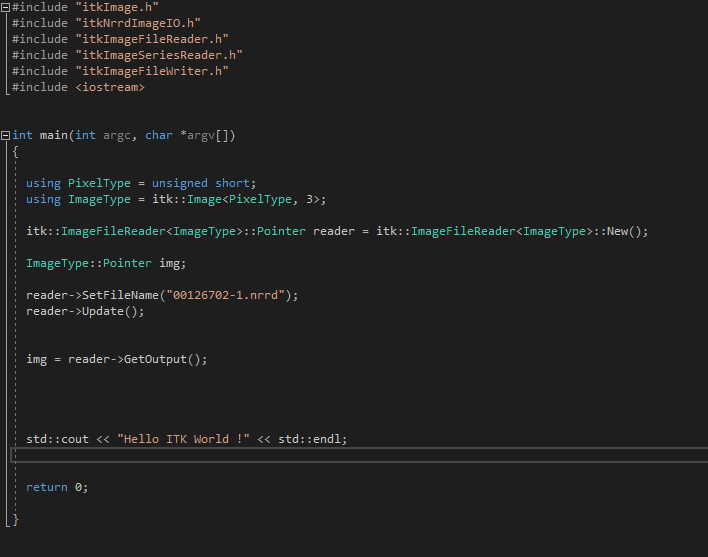 I am not sure how to visualize the 2D slice data that I have stored in the img.
Is there a simpler way to read .nrrd files and visualize them ?