Hello,
I am relatively new to python and itk.
I originally started with MicroCT scan images with .tif extension. (single series, about 500 "slices")
I then transformed the slices into DICOM series using simpleitk functions.
I expect ITK-snap to recognize the DICOM series and visualize the 3D volume representation but instead it gave me the following error saying vector is too long: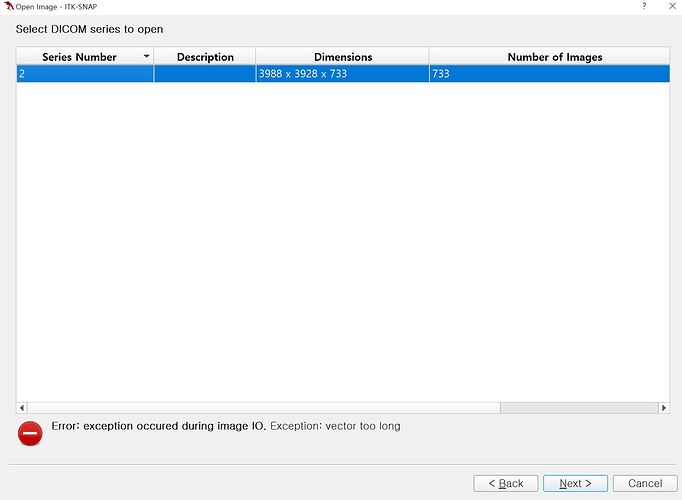 My guess is that ITK snap recognizes the instance number ("slices") information but does not know that the DICOM series is a single volumetric data because it does not contain any geometrical information.
Maybe during the tif->dcm conversion I missed out essential metadata information.
Any ideas on how I might fix this?
thanks