Good day, while i try to export single image from .nii file in result i get an image but with defective pixels. I also tried to cast image from sitkUInt8 to sitkUInt16 but it become worse.
import sys
import SimpleITK as sitk

if len(sys.argv) is 3:
    inputImageName = sys.argv[1]
    output = sys.argv[2]

    reader = sitk.ReadImage(inputImageName)
    image = reader[256, :, :]
    filePath = output + "/image.tiff"
    image = sitk.Cast(image, sitk.sitkUInt8)

    sitk.WriteImage(image, filePath)    
else:
    print("Not enough arguments!")

sitkUInt8
image.tiff (206.2 KB)
sitkUInt16
image.tiff (412.2 KB)
But if i open same .nii for example in Slicer3D it looks: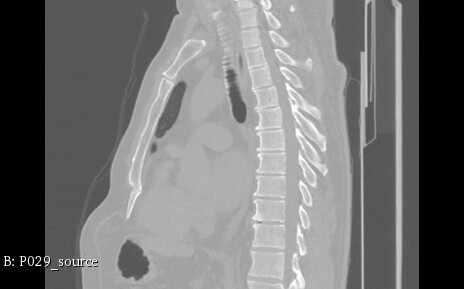 I can't figure out what I'm doing wrong.