I have 3D CT and MR images of the brain. I want to register these images and find out Dice score, Hausdorff distance, Jaccard index as measure of registration accuracy.
I have segmented the whole brain (both CT and MR images). I have also prepared binary masks of the whole brain (both CT and MR). Samples of segmentations and masks are shown below.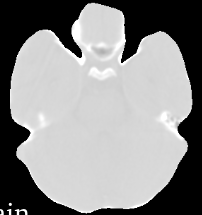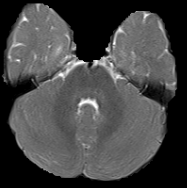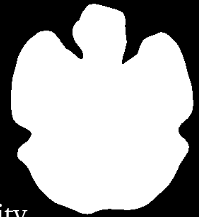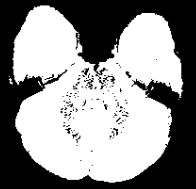 I studied a similar registration code given in SimpleITK notebooks/65_Registration_FFD.ipynb. This code is for intra-modal lung registration. It uses a utility called lung_label, to extract the lung from the whole mask.
How can I prepare a similar label for my case?
Is there any example code for inter-modal registration, where Dice score and Hausdorff distance are computed?